During Sunday School 2018-2019 year, the adults will be going through an overview of the New Testament.  It is a continuation of the Dust to Glory series by Dr. R.C. Sproul, from which we studied the Old Testament last year. This is a rich time of instruction, insight, and practical class discussion as we learn from one of this generation's preeminent Biblical teachers and reformed theologians. Please join us at 9:00 a.m. each Sunday morning.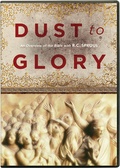 Dust to Glory (Dr. R.C. Sproul):    Knowing the scope of redemptive history helps us to understand our place in God's story. The adult Sunday school will be studying Dust to Glory with Dr. R.C. Sproul – a series which provides a panorama of biblical
truth.
J. Ligon Duncan states, "Never before has there been a greater need for Christians to know their Bibles than now. And yet, we know them less well than we have at any time since the Reformation. That's one reason that I am so delighted to commend R.C. Sproul's Dust to Glory. It gives you the big picture — the major themes, events, and people of the Bible — the very thing we need to help us know our Bibles better. And it does so in a gripping, memorable way. Know your Bible better. Start here."
We embrace the authority of the Bible as our final rule of faith and life, and this series can play a crucial role for our church as we seek to grow in our discipleship. Please join us upstairs in the education wing each Sunday morning at 9:00 a.m.
Adult Sunday School does not meet in the summer.