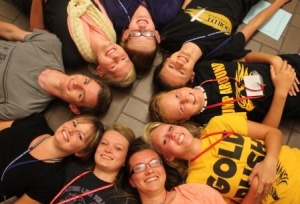 Sunday School
7th – 8th Grade:  Christ's Living Church:  A Journey from Then to Now (Church History).  This material was written by Rev. Ronald Scheuers and is a part of the Life In Christ curriculum of the URCNA.    Students will memorize Ephesians 2:1-10; Heidelberg Catechism 21, 60 and 65.
9th – 10th Grade:  The objective of the 9th-10th grade Sunday School class is to encourage students to ask and answer the question, "SO WHAT?!" in regard to the the Christian faith.  Upon addressing this question, the hope is that they grasp, by faith: their desperate and indispensable need for God's sovereign grace; a better understanding of just what it is that Christ has accomplished for them; and the present value of Christ's atoning sacrifice.  Subsequently, they will be encouraged to pursue that in which they were called:  to honor him as Lord — to suffer for the sake of what is right — and to be "prepared to make a defense to anyone who asks them for a reason for the hope that is in them." (1 Peter 3:8-17)
11th – 12th Grade:  Let's Study Ephesians!  This book will be the launching point of a dialogue to aid our understanding of Christ, His Gospel, and His Church.  The book was written by Dr. Sinclair Ferguson and is very accessable and pastoral.  Ephesians touches so richly and beautifully on our union with Christ through faith, our communion with one another in the Spirit and church, and our calling as Christians in the church and world.  The Heidelberg Catechism questions and answers with respect to the text and issues discussed will be used.
Classes do not meet in the summer.
Mid-Week Youth Group
We view the youth group as a "means of discipleship."  This is an opportunity for us to foster three things within our youth: relationships, learning and growth.  We recognize the importance of building relationship with youth and of youth with one another.  However, we do not want youth group to be merely a social club or network.  Thus, in addition to developing relationships we want to engage our youth in thinking about things such as: distinguishing between the law and gospel; asking and answering difficult questions regarding the Bible; making wise choices about school, dating, jobs, parents, friends, culture; understanding other religions and cults; interacting thoughtfully with culture; becoming intelligent consumers and dealing with suffering and conflict.  We want our youth group to be a place where our youth can bring their friends from school knowing that they will be loved, respected, and engaged in meaningful discussions.  We want all that we do to be seen in light of the person and work of Jesus Christ.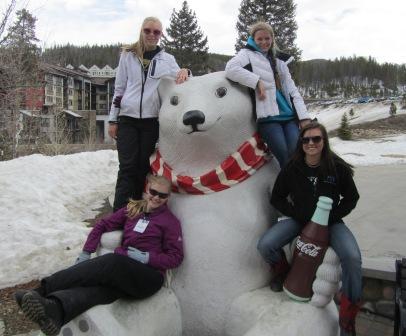 The Youth Group is encouraged to love and serve one another AND encouraged to look beyond their own peer group in terms of loving and serving others in the church and in the community.  During the summer, our youth attend the Reformed Youth Services Convention, where they are able to grow and fellowship with other high school youth from around the country.  In addition, our youth organize and run events to help support and fund their various activities at church including the RYS Convention, mid-winter Winter Park ski trip and mission trips.  Our youth enjoy a monthly movie night together at a local home to help to build strong friendships among each other.
In 2014 Pastor Tedrick will be attending our Youth Group meetings once a month during our regular Wednesday night meetings at 6:30pm.   He will be leading the discussion on a series called "The Art of Argument".